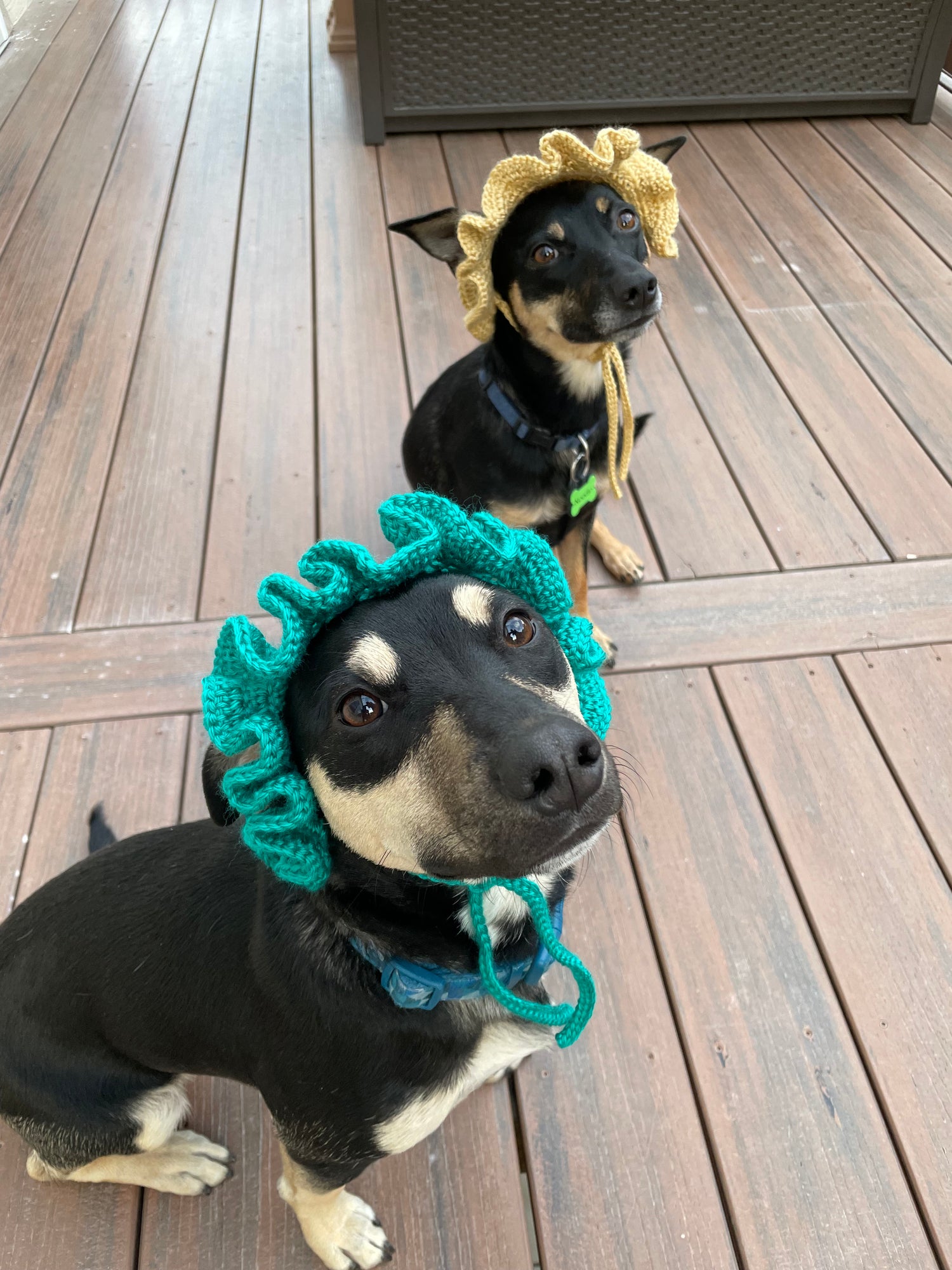 I was born and raised in Colorado, and I live in the Denver Metro area with my husband and our two dogs, Noodle & Boba!
My mom taught me how to crochet when I was young, and once I learned about amigurumi during high school, I've been crocheting them ever since!
During undergraduate, I taught knitting/crochet classes for my college's Arts & Crafts Department and sold my pieces in the college's annual craft fair. Perhaps you've been to my tables? :)
The online fiber arts community is so sweet and supportive and has taught me much since I was in high school. With MerryMakes, I hope to share what I've crocheted while also highlighting the artists who created the patterns. Crocheting brings me peace and joy, and I hope that my creations can bring you joy and a smile as well. Someday, I'll write a book of my own patterns! :) Watch out, world!
Stay tuned for new pieces. Connect with me on social media to let me know what amigurumi you'd like to see. Thank you so much for taking the time to read about me and for supporting my handmade business!
Want to support me further?